We regularly invite authors whose books have a China connection to come and speak at the University. A diverse range of authors have appeared to discuss both fiction and non-fiction books covering business, culture, history and more.
Details of previous events are listed below. Sign up for our mailing list via the form in the sidebar to be kept up to date on all our future events. You can also follow us on Twitter and like our page on Facebook.
Meet the Authors events are organised in association with Blackwell's University Bookshop, who provide a stall at each event with copies of the featured books available for you to buy (often with exclusive discounts!). Find them on Twitter and Facebook, or visit their website.
Stay tuned for news on our programme for the 2017-18 academic year!
Previous events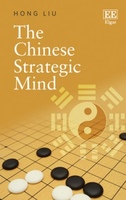 'Little Emperors and Material Girls: Sex and Youth in Modern China'
In cooperation with Leeds Big Bookend. Find out more.
'Thoughts of Chairmen Now'
Jonathan Geldart shared 9 valuable insights from his interviews with leading Chinese business people. Find out more.
'The Ten Thousand Things'
The School of History won our prize draw and a lucky student received a £20 book voucher to spend at Blackwell's.
JUAN PABLO CARDENAL & HERIBERTO ARAUJO